ErgoAssess is an online software tool that simplifies the process of assessing staff en masse and provides them with simple educational tools to assist in setting up their working environment.
Ergo Assess is a powerful tool that is easy to use.
Ergo Assess can provide your organisation with the ability to:
Assess all staff for ergonomic problems with the click of a button.
Report on all staff and categorise them by risk level.
Educate staff on simple methods they can use to reduce their risk.
Make decisions on actions to be taken when a high risk is reported.
Reduce the number of physical Workstation Assessments required by pinpointing only those causes that are high risk.
Save money on ergonomic assessments and ergonomic equipment.
Thoughtfully manage the health of the staff population from a single, easy to use interface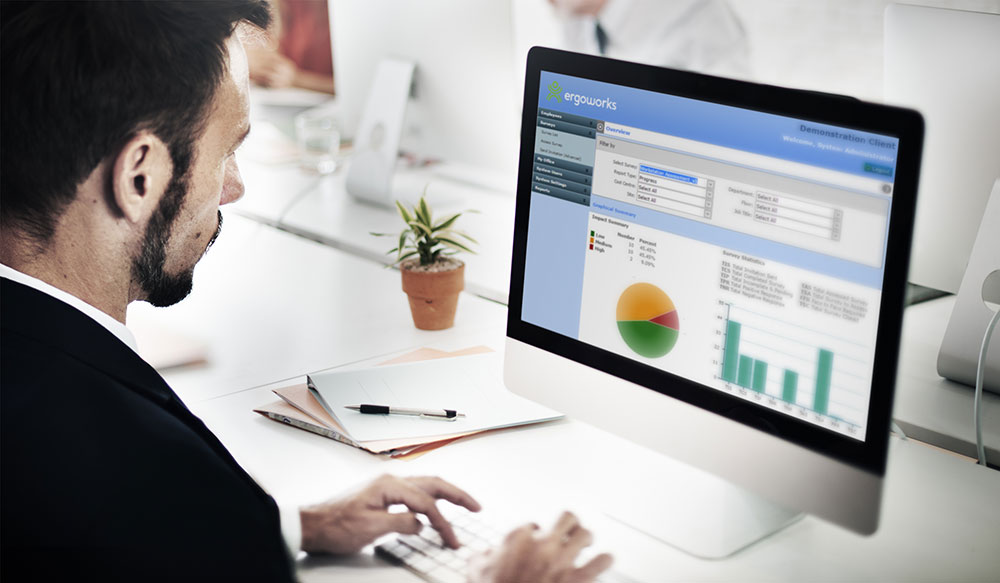 Modules include:
Workstation assessment
Activity Based working
Home office
Safe Driving
Manual Handling
For further information click here.