Increase your work satisfaction by seeing a Sydney physio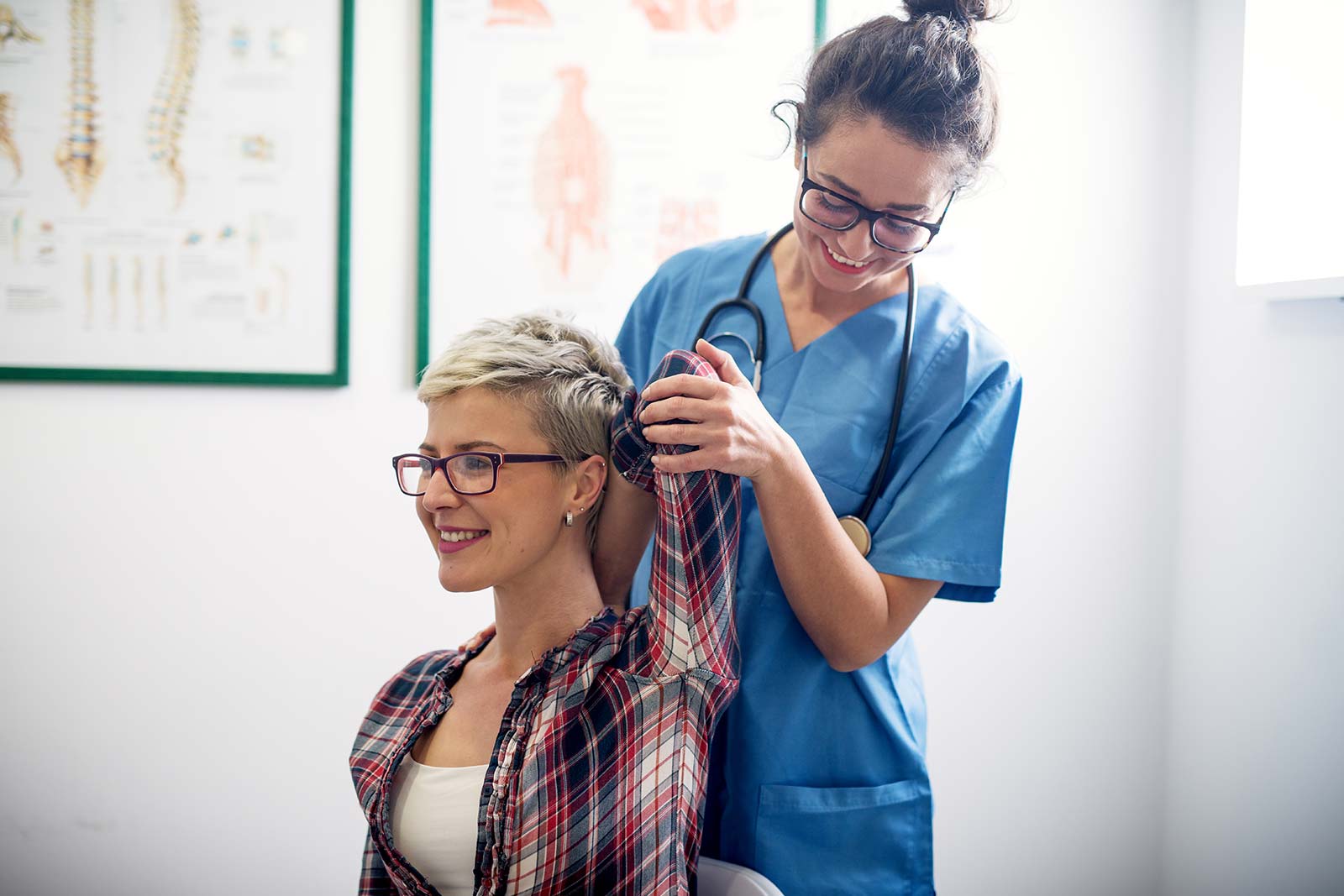 Got a crick in your neck? Taking a tablet won't help in the long-term. Rather than being a statistic of ill health, look for your nearest physio in Sydney's CBD to help strengthen your body against further complaints.
One in five people in Australia experiences chronic pain, while neck pain is one of the top five complaints for nations in which deskbound work is common. Yet, it doesn't have to be this way if more people chose to seek the advice of an experienced physiotherapist, which can greatly improve your work satisfaction.
Suffering in silence will only lead to resentment, which will negatively impact your productivity. If you loved your job before your body started to hurt, you can love your job again following the right treatment.
When choosing a physio in Sydney's CBD, consider the following factors to help you find the right practitioner for your needs.
Hit the right spot. Where is your Sydney physiotherapist located? If your office is at the Quay end of the CBD, it pays to look for a specialist close-by, so you can whip out in your lunch hour for a half-hour appointment. You'll likely need 45 minutes for an initial consultation to go over any complaints you may have. Providing your health history helps your physio compile a comprehensive profile of your condition, which will impact any ongoing pain management.
Same-day appointments Once you've found the ideal physio for your symptoms at our Sydney CBD clinic, you'll be thrilled to know we can book you in quickly to help alleviate your discomfort. If you have to organise a few appointments in order to rid yourself of the problem, our clinic is located in a central position, close to public transport and we're open 7.30am to 6pm for pre and post-work sessions, as well.
Treating the core issue. Our physios can customise a pain management program just for you. If you're experiencing chronic ongoing pain, there may be other factors at play. It helps to know if you're under extra pressure at home, financial stress or your workload just won't let up, as these will all impact your health. Our physios get to the root of any primary issues, such as a recent pregnancy, illness or previous injury that's affected your mobility. A one-on-one session with one of our experienced team members provides stretching, massage and manipulation, plus you have the opportunity to learn ongoing exercises and valuable tips to help you avoid further discomfort.
A physiotherapist helps provide stress relief. Sometimes the pain you're experiencing can be a composite result of stress impacting a poor ergonomic situation. If you're in a high-pressure role with heavy deadlines, this is likely to aggravate your condition as your muscles are constantly switched on, causing even more tension. Breathing exercises are very helpful in this case. So taking a few minutes at your desk to stop, stretch and breathe can have a huge impact on your overall wellbeing.
Your wellbeing is your responsibility. Simply by booking a Sydney physio, you'll possibly notice a reduction in stress as you have committed to healing yourself, which can sometimes be half the battle. If you don't take a breather to look after yourself, you could end up with more severe symptoms later on. In particular, for more mature men, who have often been taught to just "carry on" throughout any ordeal, the act of helping yourself can do wonders for your mental health. If you're concerned about missing deadlines at work, consider that if your condition worsens you'll have time off work anyway.
Health fund compatible. If you're in a health fund, you can choose our HiCaps option to receive your claim on the spot. This is far more convenient than having to go online later or post your invoice or, worse still, use up your lunch hour to queue at your local health fund outlet.
If you've seen a physio in the CBD and require ongoing treatment, it pays to notify your employer of your concerns. With workers becoming more discerning, employers know they'll lose staff if certain prerequisites aren't met. So ask for a desk assessment from an ergonomic professional in order to evaluate whether there's anything you're doing in your day-to-day that's hindering your healing progress.
Perhaps your computer is at a poor angle or your screen is the wrong height, which can drastically impact your ongoing health. It is in both your and your boss's best interests if you're healthy and not taking days off due to issues related to chronic pain. Don't just sit there in discomfort, do something about it. Speak up and ask for help today!