The Results Are In: Move More for Better Health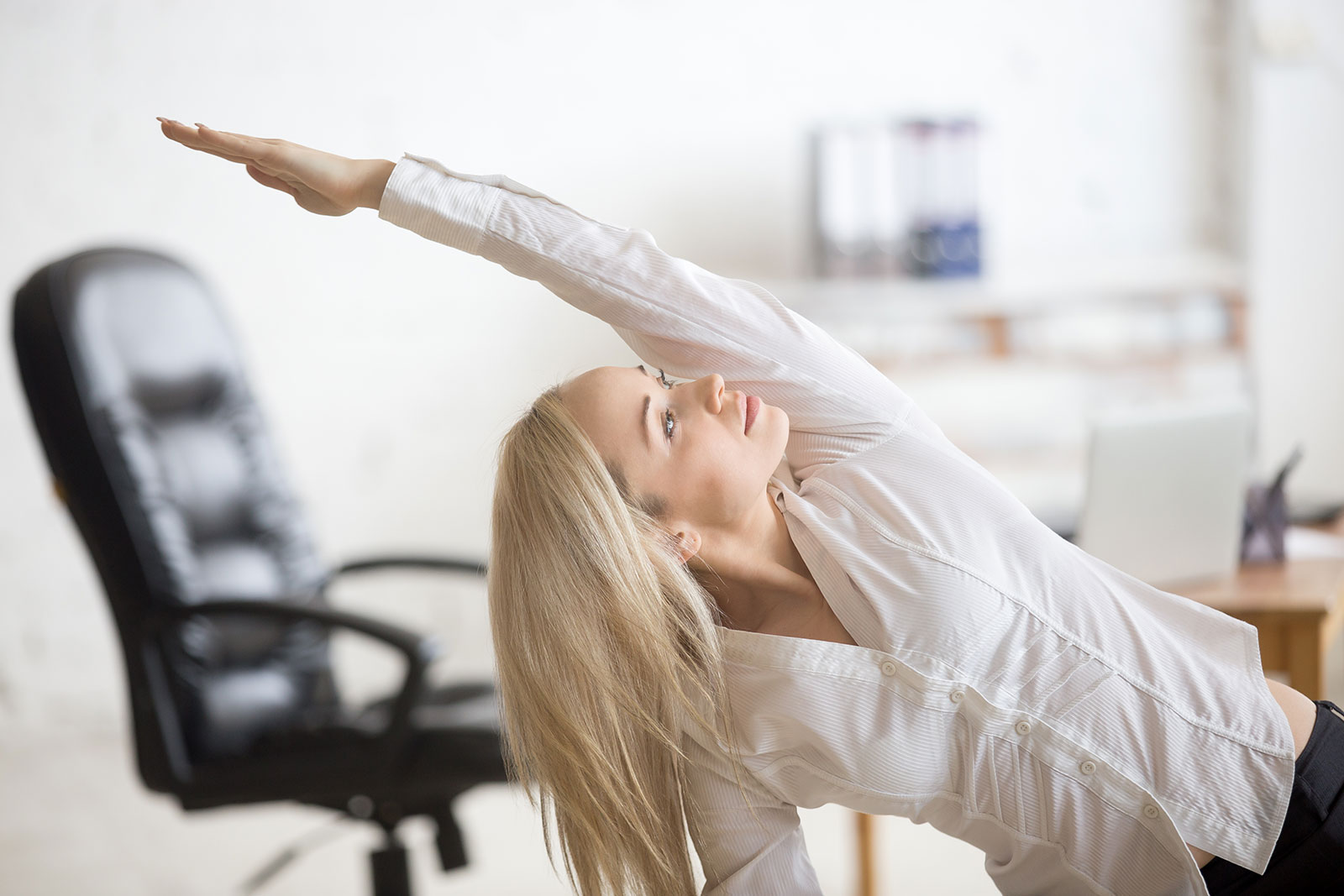 To combat the chances of increased mortality from sitting all day at work, new evidence states you only need to exercise for 20 to 40 minutes a day to help reduce the health risks associated with a sedentary lifestyle. So get up and get moving!
This figure has dropped from 1-hour, which was once claimed as the minimum health regimen for deskbound workers. So, it's great news for time-poor office staff who are finding it hard to fit workouts into their daily schedules.
While sitting for extended periods day in and day out has been compared with the dangers of smoking, workers are sitting up and taking notice of this latest research because 20 minutes is an achievable figure to aim for.
Exercise keeps you on track
Working out can help you sleep better, relieve stress and lose weight. It also helps ward off sickness and disease, keeps your muscles in good condition, improves bowel function and fuels your brain.
The 9-5 business model can be tough on your training routine, but if you value your wellbeing and don't want illness to impact your lifestyle, you need to prioritise your fitness.
Be creative with your approach to daily exercise at work. It's not just about using the stairs instead of the lift and getting off the bus one stop short of your usual. There are plenty of ways to incorporate physical activity into your daily routine. Leave your desk and take regular walks around the building, have meetings on the move and make magic in your lunch hour with a trip to the gym or run in the park.
After work, don't let bad weather lower your mood for movement either because there are so many indoor activities to keep you warm, including Pilates, martial arts, dance classes, rock climbing walls or squash.
Losing momentum
The responsibilities of finding a job then raising a family heavily impact the free time many employees have to look after their fitness needs.
Sedentary lifestyles contribute to health risks, such as diabetes, heart disease and cancer. Further to this, immobility can cause anxiety, depression, varicose veins, deep vein thrombosis, weight gain and musculoskeletal issues, such as hip, back, neck and leg pain. Yet, knowing your daily exercise allowance fits easily into a lunch hour or a walk home from the railway station can put a spring in your step – because it's an attainable goal.
Deskbound workers, take note!
While common myths are often busted then requoted as gospel a few years later, one thing that does not change is how good exercise is for your health.
The Australian Health Survey found that at the moment, the majority of Australians simply aren't moving enough.
So, make sure you're getting 20-40 minutes a day of moderate exercise, whilst also breaking up period of prolonged sitting and you're on your way to better health.
If you have further questions about your health at work, contact your local professional ergonomic team to discuss your requirements.